We are back in Hong Kong, 21 years after our last visit! It's strange to think this was so long ago… So far we walked a bit through Kowloon, just to get a feel of the city again. With so many different islands and activities available, you need to know what you want to see before you plan your trip. Among the top places to visit in Hong Kong, Kowloon and Hong Kong Island are a must-see, but there is more to explore if you have time.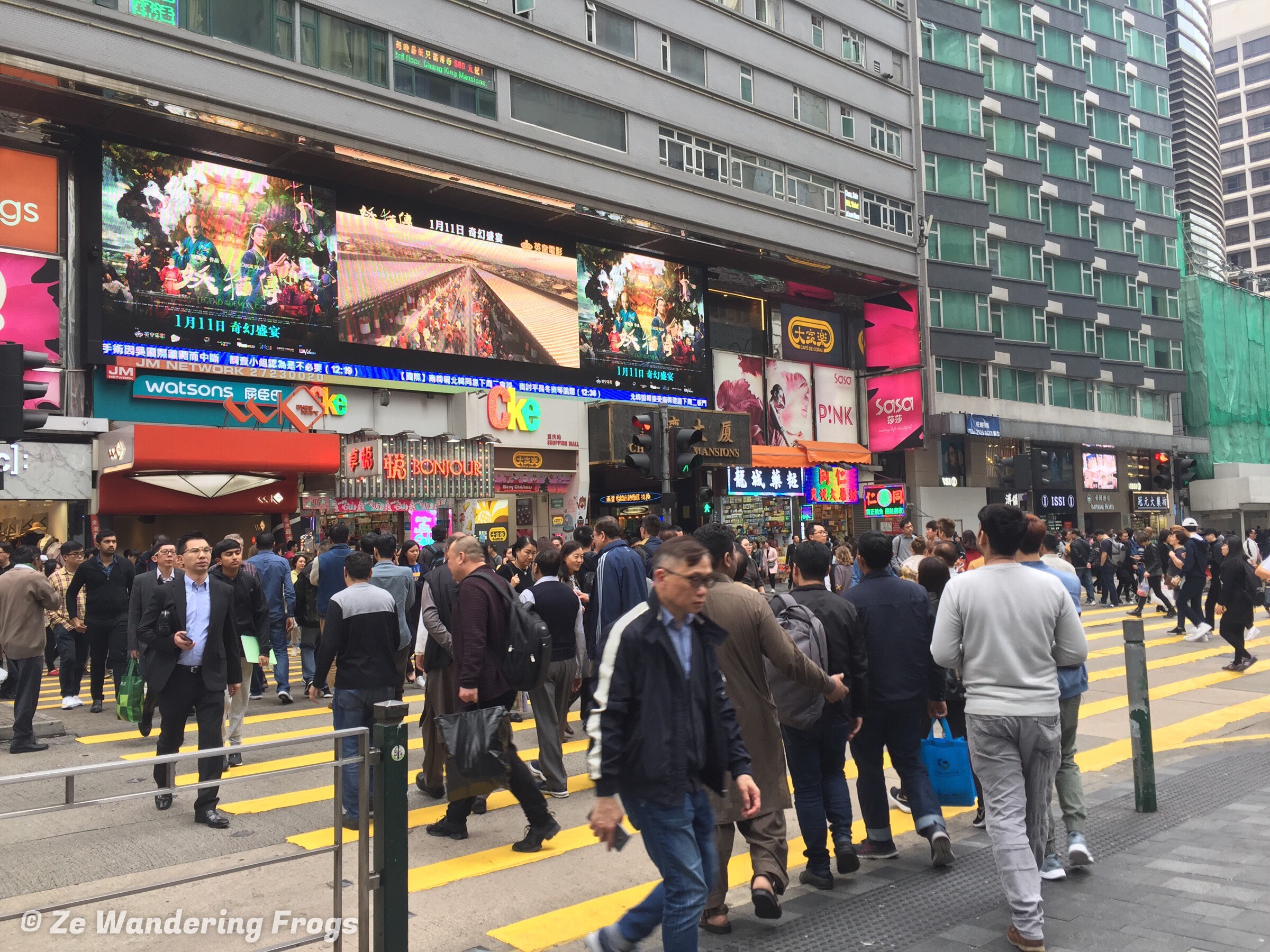 Places to Visit in Hong Kong
Kownloon
Hong Kong Island
Lantau Island
Outlying Islands
New Territories
Tsim Sha Tsui is where most tourists head to when visiting Hong Kong Kowloon district. Packed with luxury hotels and cheap backpackers, the area is a good hub to explore Kowloon and Hong Kong in general. Things to Do in Kowloon
The views from Victoria Peak, and the ride to the top are world-famous, and for good reasons. Also known as Mount Austin, and locally as The Peak, the 552-meter hill is the highest on Hong Kong island and provides almost 360-degree views.
Victoria Harbour
Hong Kong's most iconic symbol, Victoria Harbour has always been the heart of the region. With such a strategic location on the South China Sea, the harbour was a key element in the establishment of the British Colony but is still today as vital as ever. Go on a cruise during the day to explore, but come back at night to experience the harbour and admire the illuminated Hong Kong skyline.
Central
See Hong Kong by night, under the thick fogs of winter. Ferry wheels, Christmas decorations, and high rises, all painted the skyline as a vibrant art piece.
Lantau Island
As the large island west of Hong Kong Island, Lantau is a major draw to any Hong Kong visitors. The island is not as developed as one might think but wander around to explore the beaches and hills.
Lantau Island is also where the airport is located, as well as Disneyland, and the Ngong Ping cable car to see the Tian Tan Buddha (Big Buddha).
A friend we met and trekked with through the Altai mountains of Mongolia last year lives in Lantau so this was our first stop. It was great to catch-up since she also traveled around the world this past year, exchanging stories around an excellent pizza and cold beer! Totally recommend the Kitchen at Mui Wo, just a short ferry ride away from Central.
Outlying Islands
Popular with the local Hong Kong residents, the Outlying Islands includes the smaller islands, such as Lamma known for its seafood, Cheung Chau as a windsurfing destination, and Po Toi islands for its rock formations.
New Territories
The New Territories include small farms, traditional villages, industrial complexes, country parks. From there, Shenzhen is across the border.
Trips to China
Enter mainland China and head to some of the nearby cities like Shenzhen, Guangzhou, or even Macau.
Where to Stay in Hong Kong
Our hotel is in Tsim Sha Tsui, Kowloon, a mix of expensive shopping malls, low-key Indian shops, and hustlers. But the location is great, our minuscule room is clean and quiet, and the shower hot! Check this budget guide to accommodation in Hong Kong for other ideas on affordable places to stay.
When to Visit Hong Kong
Though Hong Kong can be visited all year-round, some seasons are better than others. We visited twice in January and February, and we can't say we got really lucky with the weather. During our last 5-day visit, it poured for four of them, and got only a few hours of sunshine the day of our departure.
Generally speaking, winters will be mild, and summer real hot. And rain can make your experience miserable! Another important element of Hong Kong weather is the possibility of typhoons. The Hong Kong typhoon season usually lasts from July to November so be mindful when you plan your trip. We experienced typhoons when we lived in Taiwan, and these strong winds are no joke. Stay safe.
Stay tuned for more adventures
from our travel around the world!
Follow us now on
Facebook, Instagram, and YouTube.