Papua New Guinea is by far the most intriguing country we traveled to, however, one of the most off the beaten paths. Very few travel information on Papua New Guinea is available online. While many visitors will arrive in by plane, another option is to cross overland from Indonesia to Papua New Guinea. We made that journey in both directions, and organized the two trips by ourselves, with the help from local people. We wanted to share our experience so see below travel tips on how to cross the Indonesia Papua New Guinea border. Note that border crossing changes very often and you might have a different experience.
The two main cities you will most likely depart from and head to are Jayapura, Indonesia, and Vanimo, Papua New Guinea. This "How To" is based on traveling between these two destinations.
UPDATED: January 2020
Table of Content:
Where is Papua New Guinea?
Also called PNG, the country shares one half of the New Guinea island in the southwestern Pacific north of Australia. The other half constitutes the Indonesian provinces of Papua and West Papua.
How to Get in Papua New Guinea?
Most people fly into Jacksons International Airport (or Port Moresby Airport), the most important of the two international Papua new guinea airports, situated about 5 miles (8 km) from the capital Port Moresby. International airlines such as Philippine Airlines, Qantas, Virgin Australia, as well as the national airline Air Niugini, bring most of the foreign visitors, while local companies like PNG Air and Travel Air fly domestic routes besides Air Niugini.
The infrastructure and road system are almost inexistent in PNG. To travel in Papua New Guinea, you will most likely have to fly or take long journeys via a combination of PMVs (local minivans) and banana boats. Especially as if you want to explore the northwestern side of the island (Sepik River region), Wewak will be your hub. If you are going to stay in the Mt. Hagen and the Highlands, or around Port Moresby, flying will be your best if not only practical option.
However, it is also possible to cross overland between Indonesia and Papua New Guinea.
How to Apply for a Papua New Guinea Visa
Papua New Guinea Visa on Arrival
Papua New Guinea visa on arrival is only available to eligible foreign nationals and under specific circumstances at Port Moresby's Jacksons International Airport and Tokua (Rabaul) International Airport. Click here to see the list from the Immigration and Citizenship Authority (ICA) of Papua New-Guinea.
Unless you are a citizen from one of the countries eligible for the visa on arrival AND entering the country via the Jackson's International Airport or Tokua Rabaul International Airport, any foreign national wishing to enter Papua New Guinea must have a visa. All visitors must have a passport validity of 6 months. We are no visa expert, and conditions can change rapidly. Please contact your nearest Embassy of Papua New Guinea for the latest applicable to your country of origin.
So if you are planning to cross overland from Indonesia into PNG, you need to have your visa secured BEFORE you arrive at the border, regardless of your country of origin.
For those flying into Jackson's International Airport, countries that are allowed to obtain the VISA on arrival include all Pacific countries, Western European countries, Americans, New Zealand, Australia, and Israel
Designated Papua New Guinea International Ports of Entry: In addition to Jackson's International Airport and Tokua Rabaul International Airport, ports of entry are Daru, (Vanimo) Wutung, and Kagamuga Airport, Mt Hagen
Visa Fees: In 2013, the fees for the tourist visa on arrival at the designated Papua New Guinea International Ports of Entry were removed. For other visas and prices, check the nearest Papua New Guinea Embassy.
In September 2019, the Papua New Guinea Migration Services announced an extended visa process through its eVisa Application Portal.
Application at the Papua New Guinea Consulate General in Jayapura, Indonesia
You might have applied and received the PNG visa in your home country. Or you cannot apply for the Visa on Arrival. If so, you can apply for it when you are in Jayapura, the principal town in Papua Indonesia and your hub to get into PNG. Wutung (Vanimo) is one of the Designated PNG international ports of entry.
How Long to Get the Papua New Guinea Visa in Jayapura
You will need two visits to the Consulate, one to fill in the form and leave your passport, and one to pick up both back. The visa process takes about ten working days – watch for the public holidays (both Indonesian and Papua New Guinean) which might add a few extra days.
We went three times as we first picked up the form and wanted to clarify the documents needed. On the three occasions, we went early and were the only people during our visits, except one time another person was waiting for his visa.
The tourist visa we were granted entitled us six months to enter the country and remain for 60 days from the date of arrival.
Papua New Guinea Visa Requirements and Required documents:
Download the Papua New Guinea Visa Application Form here
Fill it with a blue ink pen
A letter of request for visa indicating the purpose of the visit, and explaining a rough itinerary
Bank statement to show evidence of funds
Photocopy of a valid Passport
2 x colored ID photos
Expected date of entry and exit
Copy of a return flight from PNG. We did not have one as we returned overland as well. The lady at the Consulate was not too concerned given that we could get a visa into Indonesia at the border. Please inquire about this as conditions may vary depending on your citizenship.
The visa is currently free of charge
How to Get to Consulate General of Papua New Guinea in Jayapura
See on Google Maps for the location of the Consulate General, and below photo for the office hours. There is a telephone number you can call, but we were not able to go through the different times we called for information.
The entry to the Consulate General is through the yellow doors. There is a gate with a security guard before entering the frontcourt where the black and yellow entrance door are. If the gate is closed, so is Consulate General. So if you see no car, no security guard, and with a most-likely closed gate, you need to come back later.
Changing Money to Kinas Before Your Border Crossing
The currency in Papua New Guinea is Kina or PGK. There are no banks where to get PGK Kinas, and the Consulate could not change money. However, the lady at the Consulate indicated a money changer a few blocks away from the Consulate towards the main roundabout. We changed about Indonesian 1,000,000 IDR into PGK Kinas as we knew there would not be any ATM until we reached Vanimo.
There are a couple of money changers before the border, but you might not stop there depending on your transportation, or there might not be open. As part of the increasing popularity of the Skouw border, there is now a BRI money changer at its Skouw Market branch.
On the return journey, we were able to change most of our PNG Kinas right after entering Indonesia, stopping at these street money changers. Their exchange rates were better than the money changer in Jayapura. Make sure to change ALL your Kinas there or in Jayapura. It is extremely difficult to change Kinas once you leave PNG or Papua, and the exchange rate and fees were ridiculous when we changed in Heathrow (after trying in Hong Kong, Bali, Colombo, Singapore, Kuala Lumpur, and Kunming).
How to Cross Overland from Indonesia into Papua New Guinea
Transportation from Indonesia (Jayapura) to Papua New Guinea ((Vanimo)
The actual border crossing occurs at two hours from Jayapura to Skouw on the Indonesian side and about one hour form Skouw to Wutung on the PNG side.
The drive from Jayapura to the border takes about 2 – 2.5 hours
There are no public buses, so you need to organize a taxi or a car with driver
A couple of buses supposedly run on market days ((Tuesdays, Thursdays, and Saturdays). They tend to leave early (around 6 am or when the sun rises) and are packed with locals going shopping on the PNG side. A bus company Damri used to service Skouw, however, they stopped in 2017 due to operational costs
The cost of the taxi or car with driver is from 300,000 IDR (Indonesian Rupiah) (US$22) – 500,000 IDR (US$36)
Most drivers don't speak English, so make sure to learn a few words of Bahasa, or download the offline version of Google Translate ahead of time
The Indonesian border opens at 8 am and closes at 4 pm (time might change, ask for a local update at your lodging in Jayapura).
Note that there is one hour difference between Indonesia and Papua New Guinea. For example, It's 3 pm in PNG when it's 2 pm in Indonesia, so take that into account when crossing to make sure both sides are open.
Go as early as possible. There is no public transportation on the PNG side either, and you need to catch a PMV (motorized vehicles, usually minivans) from the border to Vanimo.
Indonesia Papua New Guinea Border Crossing
Indonesia Immigration and Border
Your car or taxi will drop in front of a massive white building that is the Indonesian border office. The building is clean and new, part of the increasing popularity of this border area where Indonesian flock for a chance of taking a photo and stepping a few feet in PNG (Indonesian don't need a visa into PNG if they stay within the border area, especially on market days)
The process inside the building is straightforward, with the Indonesian immigration agents stamping out your passport (check the date to ensure accuracy).
Once you exit the building, your taxi/car can pick up and drive you for the few hundreds of feet (few meters) through the free zone between Indonesia and PNG. Or you can walk, though people will look at you strangely if you do so.
Suggestion: take a bathroom break in the Indonesia building because there won't be any restroom until you reach Vanimo (jungle, jungle!)
Papua New Guinea Immigration & Border
How to get to Papua New Guinea is straightforward. The building is a simple concrete hut that you circle first for the passport control and formalities, then the customs where agents check bags on an open table.
The agents did not check our bags, but merely asked what we carried. Our response of clothes and some food had us go through without any further inquiry.
The process is somewhat less organized but you can't get lost going around the building.
Indonesians with their ID cards can enter PNG from this border gate without passport or visa but they can only visit the border area and cannot go to the nearest village. Coming to the border is popular with locals in market days (Tuesdays and Thursdays) and the area is becoming a tourist destination for Indonesian in general who come to take a few photos on their side of the border. Regardless of the day, you might be able to buy some local products, food, and clothing, depending on street vendors. In addition to tourists, the Skouw Border is an important route for merchandise exchange between the two countries.
Transportation from Wutung (Border) to Vanimo
Travel to Papua New Guinea takes time and patience, in part due to the limited road system.
Buses or Public Motor Vehicles (PMVs) minivans run from the border to Vanimo cost 16 PNG Kinas (PGK) for 2 persons
The road is narrower than on the Indonesian side, and with very few villages around, but with lush and thick jungle on both sides
Even more common in PNG than in the Papua highlands, we saw several pickups with people and their machetes. These make for unusual sightings, but you should not be overly concerned. Carrying a machete is very common for Papuan and PNG residents.
These PMVs only leave when full so if you go in the afternoon with just a few people left, you might have to wait a longer time
After boarding the minivan, we stopped at an army checkpoint about one mile (1.5 km) away from the border, where only foreigners need to check in with their passports.
English is one of the four languages Papua New Guinea lists as official, together with Tok Pisin which is an English-based creole. So many people speak some English, from basic to fluent. An incredible fate given the 800+ different languages spoken by the tribes of Papua New Guinea today!
How to Cross Overland from Papua New Guinea into Indonesia
Indonesia Visa
Depending on your nationality, you might need to apply for your Indonesian visa ahead of time. If you are from one of the countries that can get 30-day Visa On Arrival, you can do so at the border. The visa costs US$35.
Note that, contrary to many international Indonesian airports, there is NO Free 30-day Visa Free option at this land border. Or at least there were no at the time of our crossing, or it was not known to the Immigration officers.
If you need another visa, you may want to contact the Indonesia Consulate in Vanimo.
Transportation from Vanimo to Wutung (Border)
Board a PMV bus from the main marketplace in Vanimo. Costs are 20 PGK (US$6) for 2
Don't hesitate to ask around which bus to take and where to and where from on Vanimo's market. Locals will go a long way to get you a seat in the shade to keep you and your luggage safe!
Make sure to take an early bus if you can, to ensure plenty of time to reach the border, and drive to Jayapura.
Organize your pickup on the Indonesian side ahead of time as it takes about 2-2.5h to drive from Jayapura to the border. You can take a taxi from the border, but they might charge you 600,000-700,000 IDR.
Indonesia – Papua New Guinea Border Crossing
Our passports were merely stamped by the PNG immigration officers. Check the date to ensure accuracy.
Since we would meet our driver after crossing the Indonesian border, we walked the distance of the free zone between the actual border and the building. A couple of motorbikes operate as taxis, however, it was not convenient for our backpacks. We walked the short distance, but that intrigued the military agents that stopped us and started verifying our passports. They asked us to open our bags and let us go after 15 minutes.
On the Indonesian side, our luggage went through a metal detector and fancy border checkpoint. We had no paperwork to fill, and just presented our passports and US$35 (paid the equivalent in IDR).

Travel from Vanimo to Wewak, Papua New Guinea
If you are trying to reach Wewak,  your journey is far from over.
Vanimo to Aitape
Take an early Banana Boat for a 3-hour ride to Aitape. The first boats leave around 6 am or whenever the sunrise is. There are usually plenty of boats leaving since this is the only way to reach Aitape since there a no road and no flight between the two towns. Go early though to ensure your seats and also because the sea is usually calmer in the morning. Cost: Banana Boat Vanimo – Aitape 300 PGK (US$92) for 2. Expect to wait up to 2h until the boat is full though it generally fills up quickly.
Aitape to Wewak
Take a "Bus," which is an open truck which you share with about 10 to 12 other people as well as merchandise. Since the boats arrive around 11 am to 2 pm, these buses or truck leave after that. Similarly, an earlier ship means an earlier truck, and higher chances to find one that goes more quickly. The road to Wewak is a combination of paved, dirt, mud, sandbank, river crossing. What can be a 4-hour drive can turn into 7 to 8-hour as it did for us. Costs: Truck Aitape – Wewak 100 PGK (US$30) for 2
Overall, the land crossing from Jayapura, Indonesia, to Wewak, PNG, takes two days. You can also fly from Vanimo to Wewak, but they tend to be booked quickly since a flight takes you across in 50 minutes what takes otherwise two days of rough transportation. Airlines PNG and Air Niugini manage the flights to Papua new guinea other destinations like Wewak or Port Moresby.
Once you are in Wewak, one of the top things to do in Papua New Guinea is to travel to the Sepik River area. The East Sepik culture is famous for its traditions and beliefs, especially when it comes to the Sepik River crocodiles. If you wonder why these traditions might be, check our post on the Sepik River Tribes in Papua New Guinea.
Papua New Guinea Safety
If you listen or read more travel advice, Papua New Guinea is a scary place. We were also concerned when we decided to travel to PNG, and were ready to turn back, should anything happen. What happened was we went the friendliest and caring people ever.
Yes, there are tensions between the many Papua New Guinea tribes and clans. If they don't know you, they don't trust you. And the infamous Raskols, criminal gangs that live primarily in the large cities like Port Moresby and Lae, can be present in many places across the country. Raskols are responsible for high levels of rape, robbery, and murder from machetes or guns.
And while the first words from every single person we met were "Be careful, it's dangerous here," their second words were "Come here, stay with us, we will take care of you." The network of family and friends will get you almost anywhere, keeping you under their protection.
We did not see any problems when we were there, but we did hear many stories, from local and tourists alike. And reports in newspapers do mention dangerous situations and potentially deadly outcome. We were probably lucky not to see any of it. But the people of PNG made our trip special.
So do pay attention to any Papua New Guinea travel advice, especially when talking about tribal tensions or election time. But don't let that stop you. Just be mindful this is not a walk in the park.
Where to Stay in Jayapura
We highly recommend Homestay Galpera Papua Guesthouse. Tucked in a small alley in a quiet area, the guesthouse is very clean, and the staff will make you feel at home. You can use the kitchen with prior discussion with the staff, but there are a couple of restaurants around. The area is Galpera, so not in the center of Jayapura, but it felt nicer as we got to experience the daily life of the local residents. Note that the guesthouse has limited rooms so book early to reserve your room.
Click here to check the latest prices on Homestay Galpera Papua Guesthouse.
There are otherwise a lot of hotels, hostels, and guesthouses in Jayapura, as the city is quite large. From budget to more luxurious, in small neighborhoods to the seafront, you can find accommodations for all expectations. Staff at the guesthouse speak from good to excellent English as well as some German and can help out with almost any request including transportation to/from the border, airport and around Jayapura.
Where to Stay in Vanimo, Papua New Guinea
Tourism is not developed much yet there, and there are only a few hotels available. Coming from Indonesia, or in general for Asia, the prices of hotels in Papua New Guinea tend to be on the expensive side for minimum standard levels.
Hotels in Vanimo
Vanimo Beach Hotel: Beachfront property, no price available
Vanimo Surf Lodge: US$190/day for a surf resort
Sandaun Hotel: 15 minutes walk from the airport, and across from the Indonesia Consul. Price range 400 to 500 kina (US$65-80). Close by the Vanimo Beach Hotel
Vanimo Resort: Supposedly at walking distance to the center of Vanimo Township, and with Backpacker facilities. But we did not find it
Lutheran Church guesthouse or EBC Guest House. Church-run basic guesthouses
Phelendi Beach Bungalows. Contact [email protected]
Phelendi Beachside Bungalows
We stayed in at the Phelendi Beachside Bungalows, located between the sea and the main road shortly before reaching Vanimo. Your driver will know where it is. Note that the bungalows are basic. The owners are using their spare time to work on the seafront property but at the time of our stay, the room was simple walls, a mat on the ground, two pillows and a bedsheet. The outside shower was bucket-style, a curtain square-stretched over a couple of planks – but with a million-dollar view on the ocean. No meal there, and there is no restaurant around. The only option is to catch a ride to Vanimo where you can buy some cooked food in one of the supermarkets. We paid 100 PGK (US$30) for 1 night 1 bedroom for 2.
Costs in Vanimo
In Vanimo, ATMs are available, and you can pay at the two supermarkets with credit cards.
Food in Papua New Guinea is not as varied as on the Indonesia side of the island. However, basic staples like rice, noodles, chicken, and to some extent cookies, are available in most towns and stores.
Prepaid SIM Cards can be purchased at the supermarket in Vanimo. Note: don't expect more than Edge (sometimes 3G in Wewak) data speed and extremely spotty and slow connection. We used Dialog which was the recommended card by the locals.
"Private car" from the guesthouse to Vanimo proper: 10 PGK (US$3) for 2
Food (fried chicken and fries) in Vanimo 30 PGK (US$9) for 2
Regular bus from Vanimo to Guesthouse: 4 PGK (US$1) for 2
Private taxi from Guesthouse to Vanimo at 6 am (to catch on a banana boat to Aitape: 40 PGK (US$12) for 2
Indonesia Papua New Guinea Border Travel Tips
Both Indonesia Papua, and Papua New Guinea, have a strong Christian population, and as such, people don't work on weekends. This means that transportation can be scarce, even not available. If you have to travel, Saturdays mornings are probably fine, though the later you go in the afternoon and into the Sundays, the fewer buses or cars you will find. The borders are open though – it's finding transportation that will be difficult. With the increasing popularity of Skouw as a tourist destination, it might become easier to find transportation in the future.
The border crossing is remote and very few amenities besides the odd street vendors. Make sure to carry some food and water for the day.
Change money prior to crossing as there are no ATM right on the border
[amazon_link asins='1741793211,1467541486,1553413423,1743210280,0804845182|1741793211,B004JKMBT0,B007JJXL4M,155341361X,1743210280|1875610014,1741793211,1502636301,1743210280,B007JJXL4M|1553413423,1741793211,1502636301,1743210280,0804845182|2746978555,2746928051,155341361X,2816133680,B06Y16F6HY' template='ProductCarousel' store='zewanfro-20|auszewanderin-22|ukzewandering-21|canzewanderin-20|ukzewanderi09-21′ marketplace='US|AU|UK|CA|FR' link_id='0d583e1c-700e-11e8-97ea-27d6117bb0df']
Stay tuned for more adventures
from our travel around the world!
Follow us now on
Facebook, Instagram, and YouTube. 
Note that this information is based on our own experience. We are not any travel agency or legal representative. Please make sure to consult with your embassies and enquire for updated information at the relevant embassy and consulate services for process, costs, visa type, and availability.
This post contains affiliate links, which means we receive a percentage if you make a purchase using these links – at no cost to you. Our opinions are our own and are not impacted by these partnerships.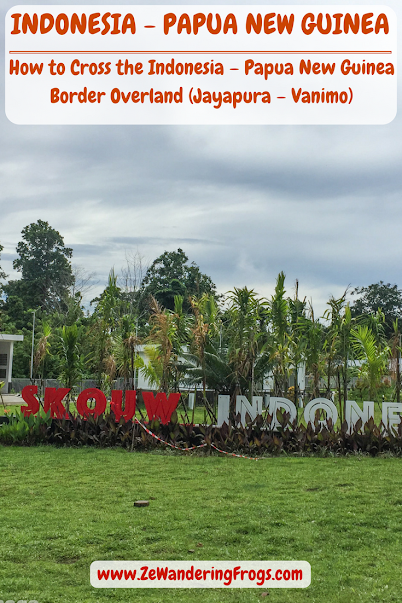 ZeWanderingFrogs.com is a participant in the Amazon Services LLC Associates Program, an affiliate advertising program designed to provide a means for sites to earn advertising fees by advertising and linking to amazon.com, amazon.co.uk, amazon.ca. Amazon and the Amazon logo are trademarks of Amazon.com, Inc. or its affiliates.
You like this article? Please share and spread the love!