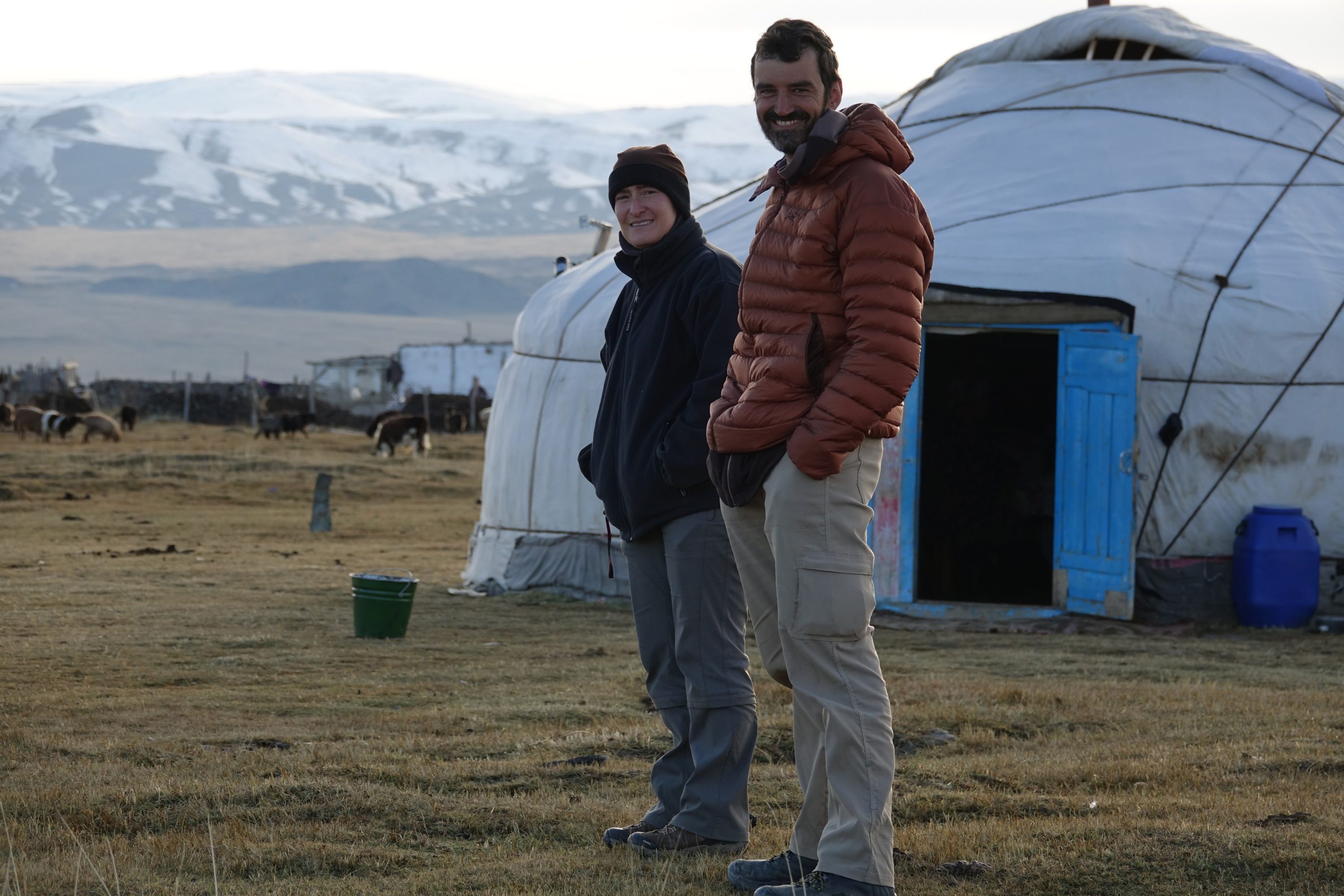 WHY US?
We are Patricia and Bruno – Ze Wandering Frogs – a French-American couple with over 20-year corporate work experience who decided to follow their passion for travel. Previous travels took us to 50+ countries, and we have been on a world trip since 2016. Our itinerary started from Mongolia through Asia and is taking us now towards Africa, then Latin America countries to come!
Patricia is the blogger and social media expert behind this adventure travel blog, and Bruno is the photographer and video consultant of the team. Professionally, Patricia is the former Director of Content Marketing at Viator.com, a TripAdvisor company, and Bruno is VP Software Engineer at Black Diamond Video. More about us and our background here.
We write about adventure travel experiences and outdoor activities, as we share our travel tips, recommend tours and activities about trekking, scuba diving, kiteboarding, snowboarding, and anything in-between. Wildlife and local traditions are also big interests of us, so we love to explore animal reserves, national parks and learn about native culture in every corner of the world. See our itinerary here to follow our adventures.
HOW WE CAN HELP
We are open to working with tour operators, brands, and tourism boards that want to promote their tours and activities, products, and destinations that align with our adventure travel blog Ze Wandering Frogs.
Here are projects where we can help you:
Content for your website and social media: articles, video production, high-quality photos
In English and French
Reviews on our site: outdoor equipment, clothing, resorts, photography, and video gear, tours and activities
Destination marketing promotions through top things to do and itineraries' suggestions
Press and Media Trips
Brand Ambassadors
Sponsored posts / social media
Any outdoor activity, including trekking, kiteboarding/kitesurfing, scuba-diving, snowboarding, biking
Any adventure travel experience about nature parks, wildlife, and local traditions
Your expectations define our deliverables, as we customize our content to match your business needs. We build long-term relations with our partners with who we are still in contact and for whom we regularly promote content even long after we delivered the contracted content.
Our rates are reasonable and reflect the quality of our work. We don't expect freebies but want to establish a win-win partnership.
AWARDS & FEATURES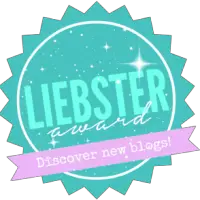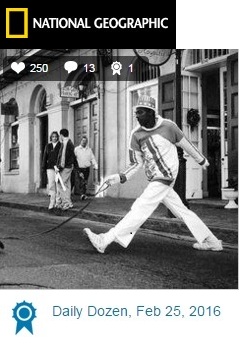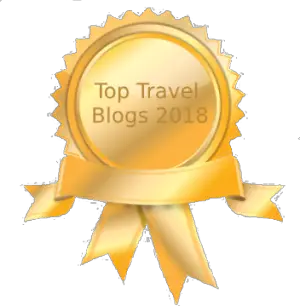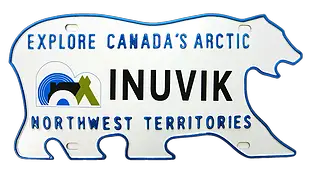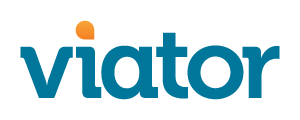 RECOMMENDATIONS
From our Partners:
"Patricia provided is a complete new marketing strategy for web and social media, valuable advice she provided six months ago, up to now still using. From time to time, we seek advice, and she does not hesitate to provide us help. Also provided advice on brand positioning, most of all, we conducted a review of the resort and service we lack and services we need to add." Renuu Subramanium / Founder GM at Valampuri kite Resort
"Patricia is a professional blogger. It is a pleasure that Ze Wandering Frogs is willing to cooperate with us. Thanks for your guys' hard work." Alice Zeng / Kate Kasin Women Clothing
From our Readers:
Before the trip: "How are you doing? I've seen your blog! I will do the Pamir route in July. I am just about to book through Destination Pamir. Our driver will be Ahmed, I think the same as you! Do you recommend them? I've read in your blog a great experience with him/them." After the trip: "So I enjoyed sooo much in Pamir!! Ahmed was really nice, and scenery is completely stunning. I am looking forward to come back!! Thanks for all your tips!" Paula Rodríguez / Pamir High Itinerary, and who traveled with our partner Destination Pamir based on our recommendations.
"Excellent post! It´s been too long since I´ve travelled to place that feels ¨undiscovered¨ and your post made me crave an adventure." Erica / Turkmenistan Travel Tips & 5-Day Itinerary
"Thanks a lot for the wonderful description, really useful!" Laura / Hormuz Travel Guide
"Thorough article. Makes me want to get on the water. Used to windsurf a lot and wanted to learn kiteboarding." Alison / Kalpitya Kiteboarding
PARTNERS
Here are some of the works we did for our partners:
MAGAZINES
SOCIAL MEDIA
We Share Bonaire
Amazing Turkey
Inuvik Tourism
Katmai National Park
Travel Vermont
Tripitcom
SITE METRICS
Social Media:
Followers: +7,000 (Twitter 22%, Instagram 15%, Pinterest 36%, Facebook 9%, YouTube 13%)
Domain Authority: 38
Page Authority: 37
Monthly Analytics:
Page Views: +12,000
Traffic Source: Organic 62%, Direct 34%, Social Media 3% (Facebook 56%, Pinterest 24%, Twitter 12%)
Demographic: USA 57%, Australia 10%, UK 4%, France 4%, India 4%, Canada 3%
Age: 25-34 (33%), 35-44 (15%), 45-54 (12%)
Market Niche:
Adventure Travel & Outdoor Activities, Wildlife, & Traditional Culture
– – Data as of February 2020
Have a question about our travel or destinations?
Send us an email at [email protected], and we will be in touch as soon as we can. Note that we are often traveling, so there might be some delays in our response.
Stay tuned for more adventures
from our travel around the world!
Follow us now on
Facebook, Instagram, and YouTube.