Why Us
We are Patricia and Bruno – Ze Wandering Frogs, French-American living the American Dream in Oakland, California, at least before August 2016. We are currently on a round-the-world-trip, explored Mongolia, China, and India, with more Asia, Middle East, Africa, and Latin America countries to come! See our itinerary here to follow our adventures
Patricia is the blogger and social media expert behind this adventure travel blog, and Bruno is the photographer and video consultant of the team. Professionally, Patricia is the former Director of Content Marketing at Viator.com, a TripAdvisor company, and Bruno is VP Software Engineer at Black Diamond Video.
Outdoor lovers, we enjoy our California backyards, from snowboarding and snowshoeing around Lake Tahoe in winter, to windsurfing & kiteboarding in the San Francisco Bay Area Delta or backpacking in the Sierra Nevada in the summer.
Travelers at heart, we lived in France, Scotland, Taiwan, Germany, and the USA and discovered 30+ countries worldwide, from Australia, China, Thailand, Benin, Senegal to Ecuador, Brazil, Mexico, and Canada.
More about us and our background here.
Have a question about our travel or destinations?
Send us an email at [email protected] and we will be in touch as soon as we can. Note that we are traveling often, so there might be some delays in our response.
MEDIA KIT
Social Media:
Followers: ~6,500 (Twitter 24%, Instagram 15%, Pinterest 33%, Facebook 9%, YouTube 11%)
Domain Authority: 36
Page Authority: 37
Monthly Analytics:
Page Views: 10,000
Traffic Source: Organic 70%, Direct 22%, Social Media 6% (Facebook 37%, Pinterest 47%)
Demographic: USA 35%, Australia 15%, UK 6%, India 6%, Canada 4%, France 3%
Age: 25-34 (33%), 35-44 (15%), 45-54 (12%)
Market Niche:
Adventure Travel & Outdoor Activities, Wildlife, & Traditional Culture
– – Data as of March 2019
AWARDS
PUBLICATIONS & INTERVIEWS

DMOs / CVBs / OTAs FREELANCE WRITING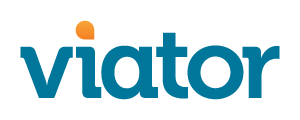 GUEST POSTS & COLLABORATIONS
INSTAGRAM
Featured on these Instagram accounts:
We Share Bonaire
Inuvik Tourism
Travel Vermont
Amazing Turkey
Katmai National Park
Tripitcom
IG Vietnam